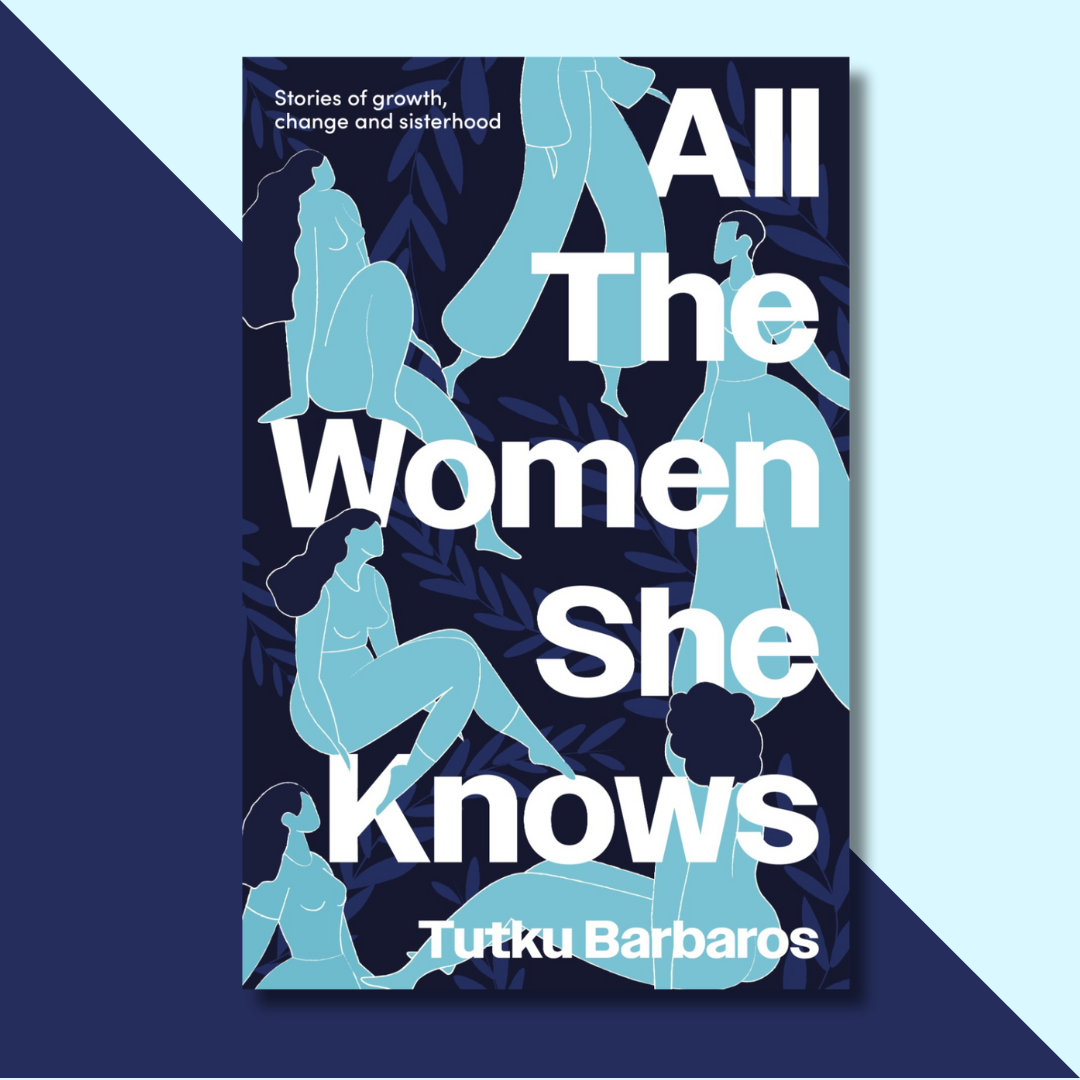 All the Women She Knows: Stories of Growth, Change and Sisterhood
Publishing February 2024, available for preorder now. 
Nine women are at a crossroads. 
Ash is about to realise an old friend who keeps her waiting might not be worth her endless patience. 
When Ruby moves back in with her mum, chaos gives way to clarity.
Dia is bending under the weight of always, always having to be 'strong'.
When her body demands she slows down, Jade discovers she can't outrun herself.
And Rey, after suffering great loss, learns that to move forward, she has to return home – and find out what she really wants.
Through twelve triumphant and relatable short stories, Tutku Barbaros explores the magic that comes from truly knowing ourselves. These are women who are discovering their own paths, in their own ways – and the growing pains and difficult decisions that come with deciding to choose themselves.
Cover illustration by Ellis Muddle (@ellis_muddle)
Publisher: Dear Damsels
ISBN: TBC
RRP: £9.99
Format: B format paperback
Pub date: February 2024
Extent: TBC
Please note, all orders are shipped by Royal Mail and should be delivered within 5-7 days in the UK.
Due to ongoing delays caused as a result of both new customs processes and ongoing Covid-19 measures, we are currently not shipping to countries in the EU. We are working on a solution to this issue.
You can try ordering through Pics & Ink, who stock some of our publications and do EU and international delivery.
If you would like to be informed of when EU shipping opens again, please email contact@deardamsels.com with your preferred order details.