Dear Damsels is a publishing platform and writing community sharing the words and stories of women.
Since setting up in January 2016, we've been giving women the space to come together, use their voice, and get a resounding response back. We've published over 400 women writers online and in print, and continue to host regular open submission periods, asking for your words and stories on a new theme every two months.
As well as successfully crowdfunding and publishing a book on female friendship (Let Me Know When You're Home) in February 2020, we've also launched a podcast (Her Own Words), published a celebratory print collection every year we've been running (The DD Annual), hosted sold-out events and collaborated with Waterstones TCR, LABS Worldwide, Bath Spa Illustration Society and Tate.
We know that it's all too common for women to feel like their voices aren't worth anything, so we always want to offer opportunities for women to have their voices heard and their stories told. It's why we describe DD as your words, your stories, your collective.
DD was created as an inclusive and welcoming space. As a platform set up to champion the writing of others, we believe in the power of words – not only for their capacity to share stories, but also in the way that they empower the person who writes them.
We accept writing from all self-identifying women, transgender, nonbinary and marginalised people who identify with the experience of gender inequality.
We always want to publish diversely, and we're especially keen to hear from women of colour and marginalised writers.
Find us on Twitter, Instagram and Facebook @deardamsels, and sign up to our mailing list to receive writing by women direct to your inbox, along with reminders of writing opportunities and reading recommendations.

Want to get in touch? Drop us a line at contact@deardamsels.com – though do check our FAQs below, in case your query has already been answered.


Meet the team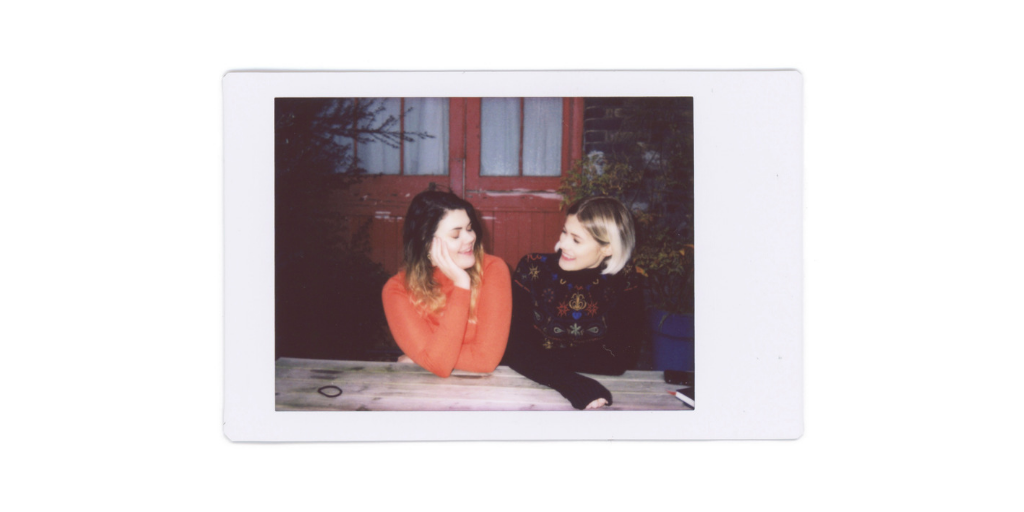 Bridie Wilkinson, Co-founder (left)
Bridie works in content at a charity and writes sporadically. She shares her name with the Gaelic patron saint of fire and poetry and, conversely, a type of meat pie. She can be found on Twitter and Instagram @bridifer.
Abby Parsons, Co-founder (right)
Abby has been editing unputdownable books since 2014 and became a freelance editor in 2019. She loves helping writers tell their stories and occasionally writes some of her own. Find her on Twitter @abby_aap and Instagram @abbyaap.

---

Frequently Asked Questions

I would love to write for Dear Damsels. Where can I find out more about the process?
Great! We love to hear from new writers, whether this is your first time submitting anything anywhere, or you're a seasoned pro. Find out exactly how to share your words with us here.
I've submitted something for the current theme. When will I hear back?
We respond to each and every submission we receive, but it takes time for us to review all those lovely words. You should a response within a fortnight of the closing deadline for the theme (check the theme letter to find out when this is) or, at the very latest, within a few days of the theme launching.
What is your current submission theme?
There is a new Dear Damsels submission theme every two months. (Until recently, our themes were monthly – but this way you get more time to write, and we get more time to read.) You can always find out our current submission theme by visiting our homepage.
Does Dear Damsels pay writers?
As DD continues to grow and expand, we are working tirelessly to get to a position where we can pay our writers, and we always pay our contributors for our collections. Recently, we have also set up a Patreon. You can read more about how membership works here.
Unfortunately, as it stands, we do not have the funds to pay the writers we publish online, but we believe that the space we provide for women (previously unpublished and published alike) to share their words is a valuable one. Every writer who submits to DD receives a response, and all of the work that goes into running DD is currently done on a voluntary basis.
Are you interested in working with illustrators or designers?
As it stands, we are unable to pay illustrators or designers unless we are producing a specific print publication or project with a set budget behind us. We are always on the lookout for creatives to collaborate with on future funded projects, so if you send your details to contact@deardamsels.com, we will keep your details on file for such opportunities. 
How can I get a copy of Let Me Know When You're Home or What She's Having? 
Get yourself over to our shop! You'll find all our current publications available to purchase there. All books are shipped weekly via Royal Mail on the Wednesday following the day you placed your order.
Please note, all orders are shipped by Royal Mail and should be delivered within 5–7 days in the UK. International orders will be shipped by Royal Mail Standard and will take up to 14 days. Due to ongoing delays caused as a result of both new customs processes and ongoing Covid-19 measures, we are currently not shipping to countries in the EU, though hope to be shipping to Europe again as soon as we are able.
---
Our design and logo was created by Sam Canvin. He can be contacted through his website www.samcanvin.com