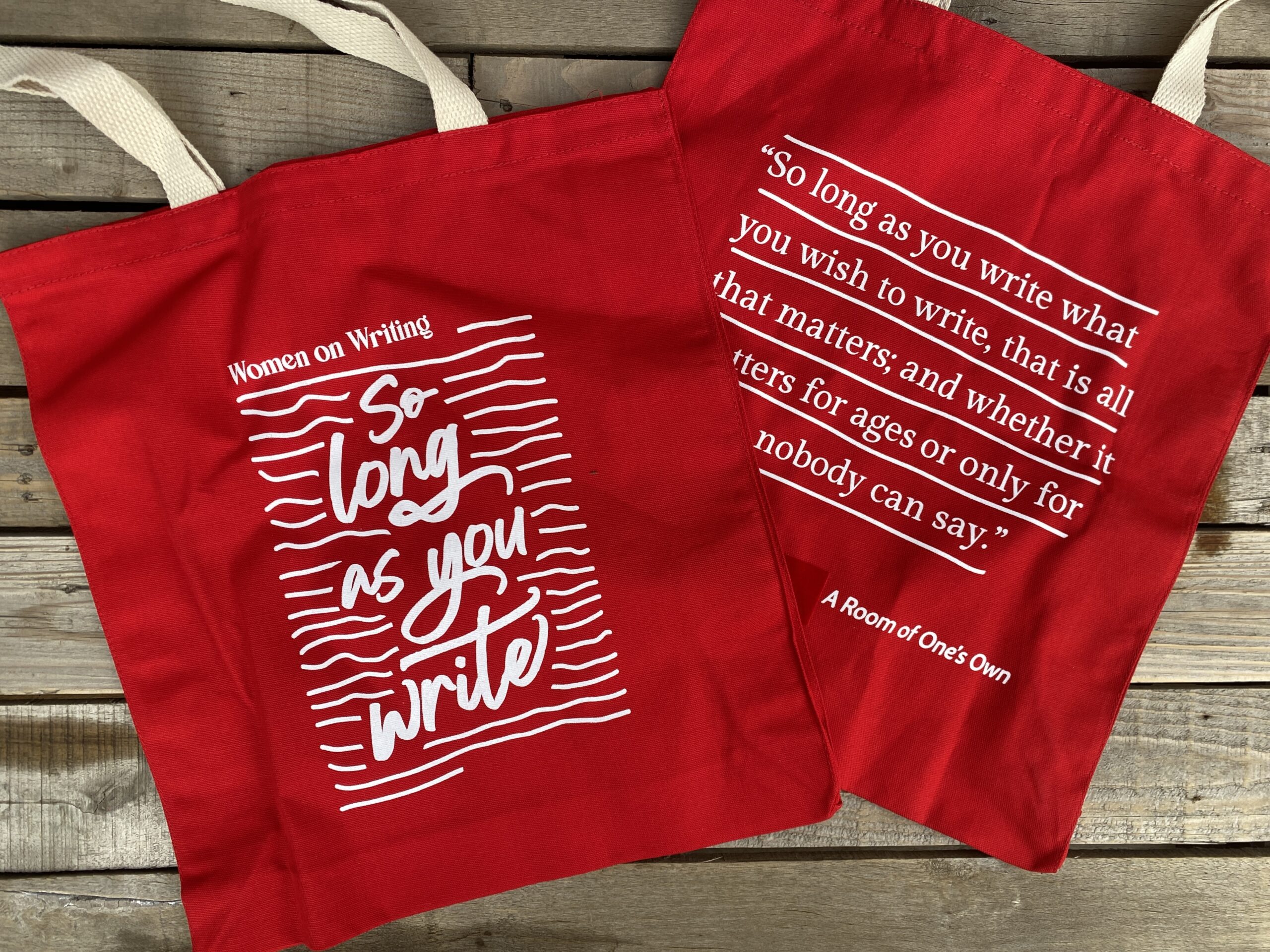 Book & bag bundle: So Long As You Write
If you love books, the chances are, you love a tote! Treat yourself or a friend to a book and bag bundle. Our tote bags are sturdy enough for your notebooks and all proceeds go straight back into Dear Damsels, a community interest community supporting and providing opportunities for women writers.
THE BAG
8oz cotton
Shopper bag with a gusset
Natural coloured contrasting handles
Cotton webbing handles for comfort carry
Please note our tote bags have a small printing error on the reverse (not pictured). The price has been adjusted accordingly. 
THE BOOK
Why do you write? To record, to discover, to escape, to create? To spend time in another world, or to delve more deeply into your own?
Whatever the reason, and however you write, when women put pen to paper, it is a way of sharing our words in a world that often tells us our stories aren't worth being told.
In So Long As You Write, fifteen women writers explore what happens when we give ourselves this space. Whether it's the joy of opening a new notebook or the thrill of a new idea, or the self-doubt and uncertainty that those things can bring, you'll find stories about stubborn characters, poems that grapple with the potential of a blank page, and essays celebrating the special connection forged through writing communities.
This collection of fiction, non-fiction and poetry also includes advice and encouragement for writers of all kinds. Edited by Kerry Ryan, founder of Write Like a Grrrl and Dear Damsels contributor, and featuring essays from Luan Goldie, Marianne Tatepo, Jane Claire Bradley and Sara Jafari, it is the perfect place to turn for a reminder that it doesn't matter who is reading it – so long as you write.
Cover illustration by Jo Myler (@jomylerdesign)
? 8oz cotton
? Shopper bag with a gusset
? Natural coloured contrasting handles
? Cotton webbing handles for comfort carry
Please note, all orders are shipped by Royal Mail and should be delivered within 5-7 days in the UK.
Due to ongoing delays caused as a result of both new customs processes and ongoing Covid-19 measures, we are currently not shipping to countries in the EU. We are working on a solution to this issue.
You can try ordering through Pics & Ink, who stock some of our publications and do EU and international delivery.
If you would like to be informed of when EU shipping opens again, please email contact@deardamsels.com with your preferred order details.