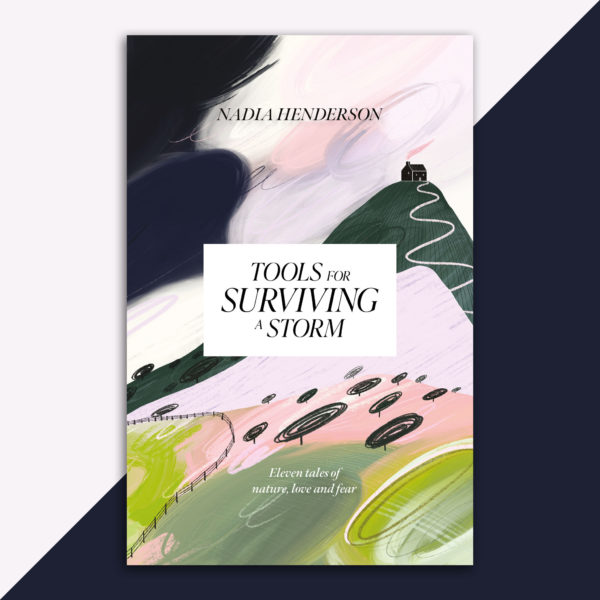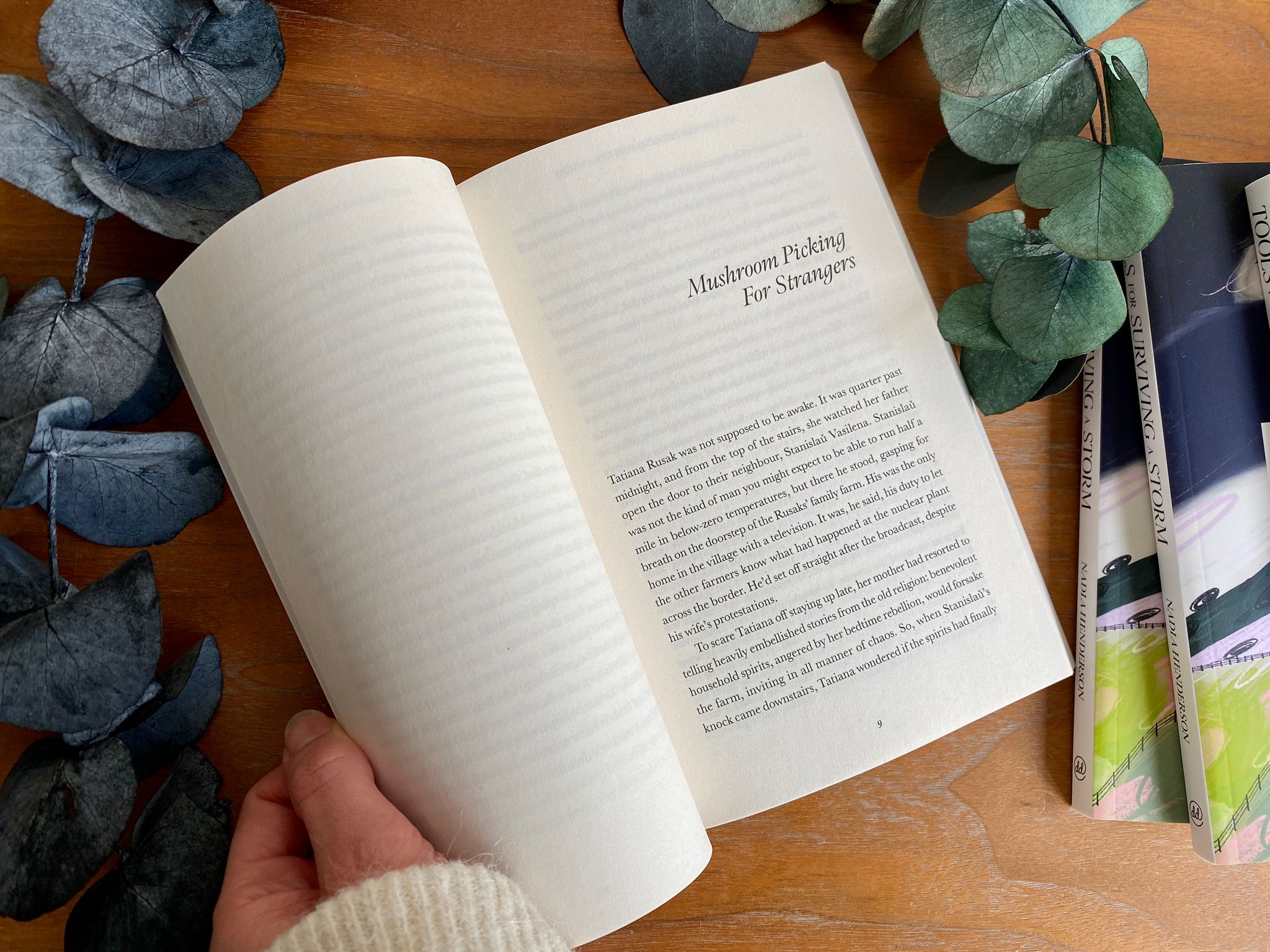 Tools for Surviving a Storm: Eleven Tales of Nature, Love and Fear
'This whole collection transports you into nature, into the hearts and fears
and minds of each and every character, into the earth.' Goodreads reviewer
In a transporting, original collection, Nadia Henderson examines the lines between nature and the human world through stories set in landscapes both brutal and beautiful.
Tools for surviving a storm: torchlight, batteries, candles and matches. Stock up on tea bags, biscuits, powdered milk. Have lots of hope, you'll need it – especially when the power goes out. Know how to get a fire going. Think of happy memories: picking blackberries in your grandmother's garden; running down to the harbour of an afternoon to watch the cobles wash in from the sea…
A debilitating fear of foxgloves fuels a mother's obsessions, while a young girl discovers monsters on her morning swim. Strangers on a mushroom-picking excursion find comfort in searching for chanterelles, and tremors in the southern hemisphere bring about seismic shifts in a relationship. A woman stranded by a blizzard longs for a different reality, and – mourning the sudden death of her husband – a widow refuses to leave her home on the eroding coast as a storm blows in…
Journeying from Sweden's ancient woods to the floodplains of the American South, the women in these stories navigate loneliness, loss and what it means to be alive in an ever-changing world.
Cover illustration by Elise Bateman (@ellbstudio)
Publisher: Dear Damsels
ISBN: 9781838166113
RRP: £9.99
Format: B format paperback
Pub date: 3/12/2021
Extent: TBC
Please note, all orders are shipped by Royal Mail and should be delivered within 5-7 days in the UK.
Due to ongoing delays caused as a result of both new customs processes and ongoing Covid-19 measures, we are currently not shipping to countries in the EU. We are working on a solution to this issue.
You can try ordering through Pics & Ink, who stock some of our publications and do EU and international delivery.
If you would like to be informed of when EU shipping opens again, please email contact@deardamsels.com with your preferred order details.