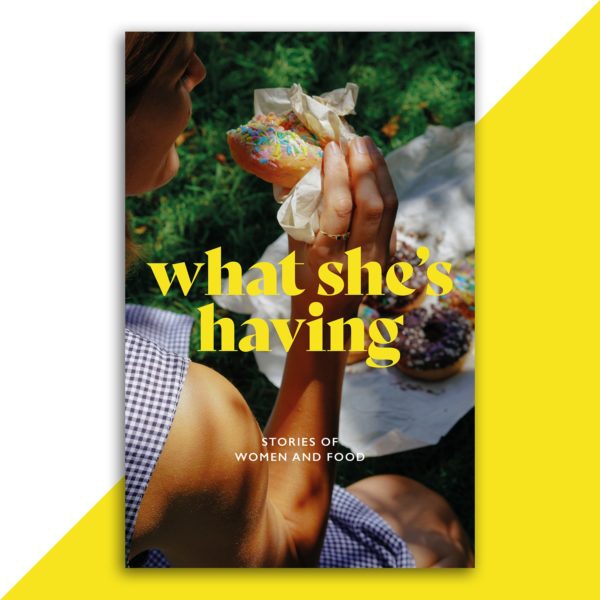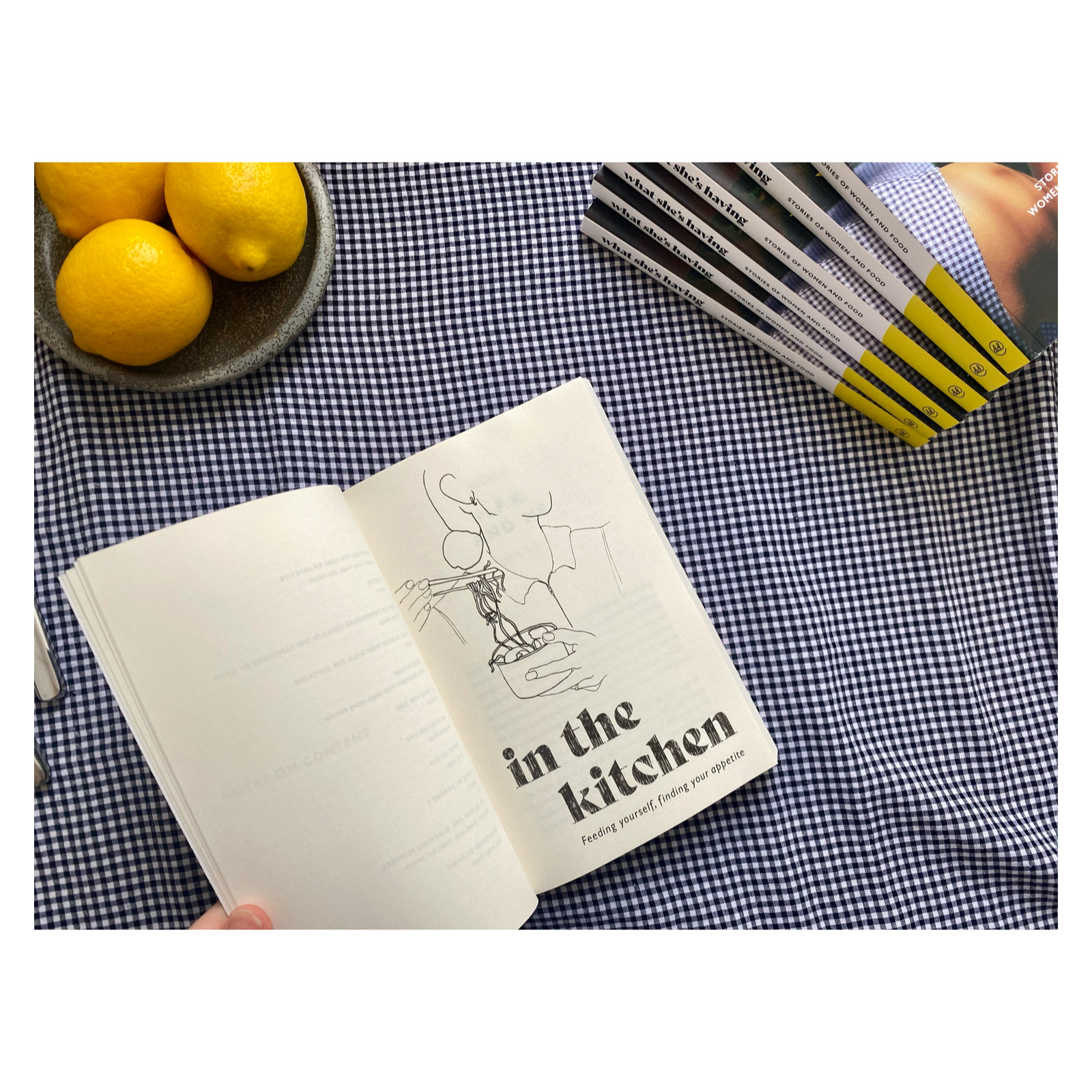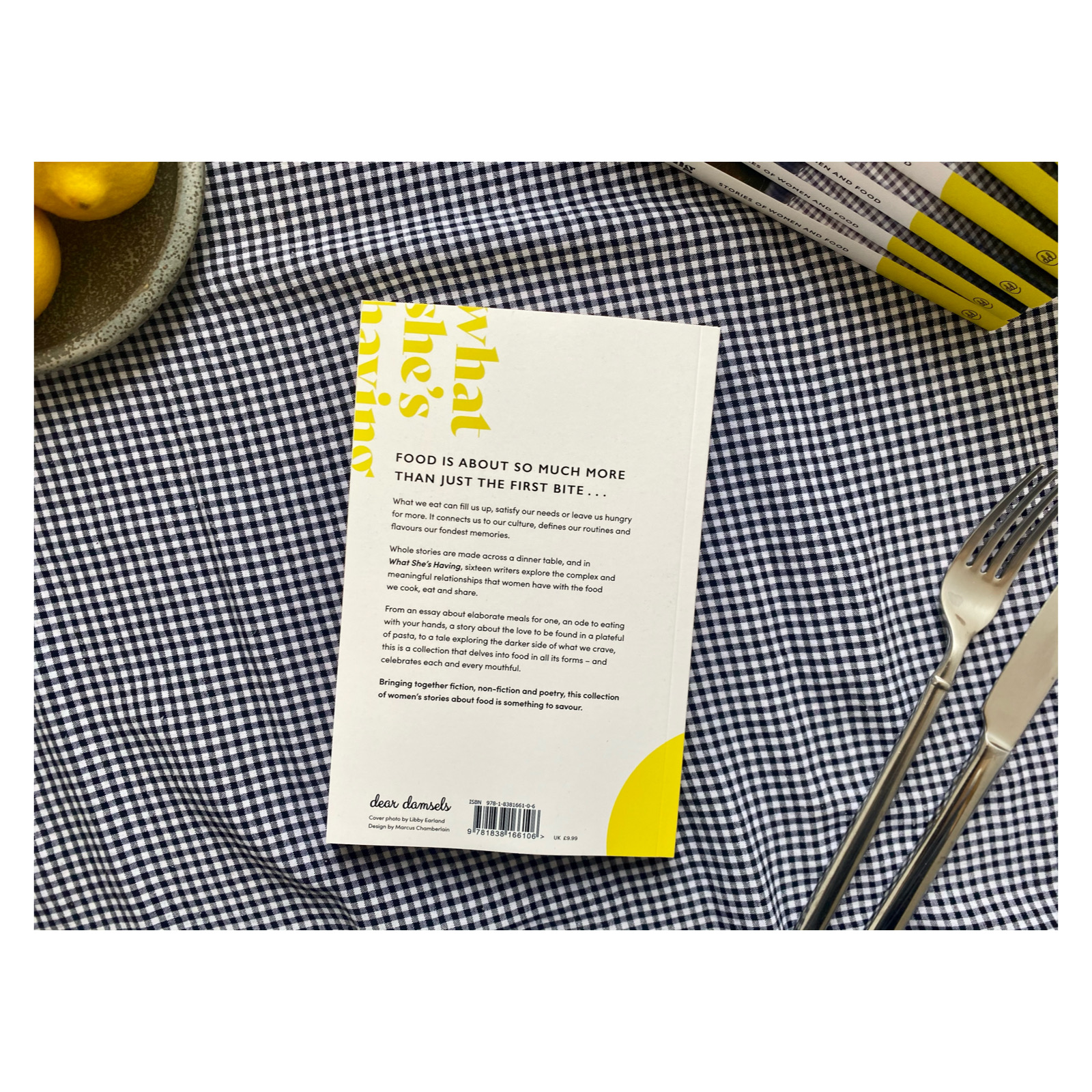 What She's Having: Stories of Women and Food
'As nourishing to dip into as a bowl of soup, I tremendously enjoyed the collection of essays, fiction and poetry that make up What She's Having' RUKMINI IYER, bestselling author of The Roasting Tin books
Food is about so much more than just the first bite . . .
What we eat can fill us up, satisfy our needs or leave us hungry for more. It connects us to our culture, defines our routines and flavours our fondest memories.
Whole stories are made across a dinner table, and in What She's Having, sixteen writers explore the complex and meaningful relationships that women have with the food we cook, eat and share.
From an essay about elaborate meals for one, an ode to eating with your hands, a story about the love to be found in a plateful of pasta, to a tale exploring the darker side of what we crave, this is a collection that delves into food in all its forms – and celebrates each and every mouthful.
Bringing together fiction, non-fiction and poetry, this collection of women's stories about food is something to savour. 
Illustrations by Molly Alessandra Cooper (@mollyalessandra_)
Cover photography by Libby Earland (@libbyearland)
Publisher: Dear Damsels
RRP: £9.99
ISBN: 978-1-8381661-0-6
Format: B format paperback
Pub date: February 2021
Extent: 192 pages
Please send any order queries to: contact@deardamsels.com
Please note, all orders are shipped by Royal Mail and should be delivered within 5-7 days in the UK.
Due to ongoing delays caused as a result of both new customs processes and ongoing Covid-19 measures, we are currently not shipping to countries in the EU. We are working on a solution to this issue.
You can try ordering through Pics & Ink, who stock some of our publications and do EU and international delivery.
If you would like to be informed of when EU shipping opens again, please email contact@deardamsels.com with your preferred order details.