Let Me Know When You're Home: Stories of Female Friendship

What does female friendship mean to you?

Over the years, we've read hundreds of pieces of writing that responded to this question. On the surface, these stories might have been tackling a different subject – they could have been about love, youth or heartbreak. Perhaps they were about new beginnings or something coming to an end. But if you took a closer look, these stories were quietly celebrating something else: female friendship.
Eventually, we started thinking about how we could give this messy, multifaceted topic all the space it needed and deserved – a way that would allow the relationships between women to take centre stage. The result was DD's first paperback publication: Let Me Know When You're Home: Stories of Female Friendship.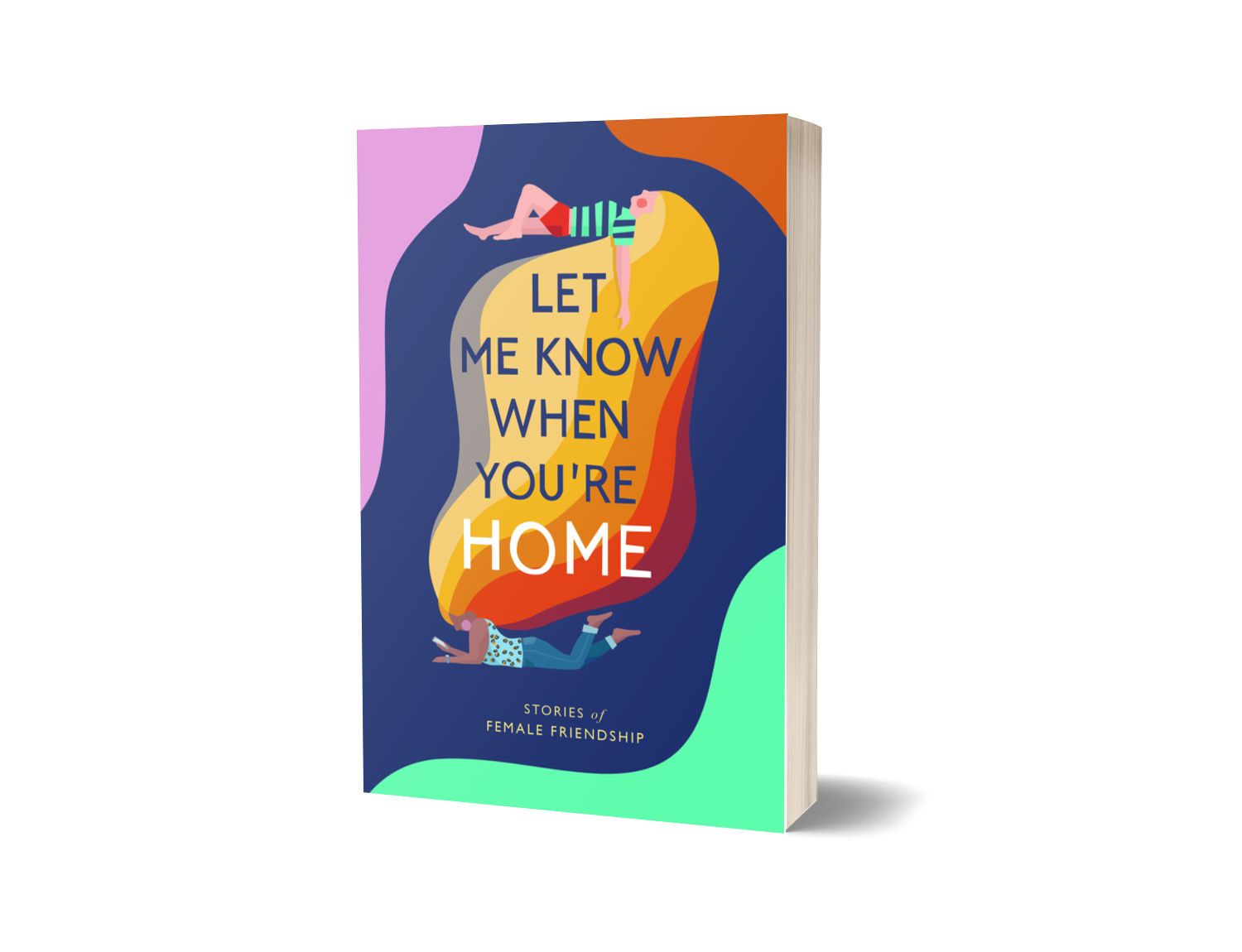 In July 2019, we held a six-week open submissions period for creative writing by women on the subject of female friendship (you can read the original call for submissions at the bottom of this page). We were overwhelmed by the response. After reading over 100 submissions we chose pieces by fifteen women writers exploring what female friendship means to them through fiction, non-fiction and poetry, digging deep into the complexities and nuances of these relationships.
In September 2019, we successfully crowdfunded Let Me Know When You're Home on Kickstarter, reaching 118% of our original funding goal with two weeks to spare. The campaign was selected by Kickstarter as a 'Project We Love' and featured in the Kickstarter Reads newsletter.
*
Let Me Know When You're Home publishes 1st February 2020 and includes work from:
Alexandra Burton, Rebecca Cooney, Rosie Dastgir, Alice Godliman, Jade Greene, Kimberly Kay, Jonatha Kottler, Huma Qureshi, Francesca Raine, Sallyanne Rock, Sara Sherwood, Hannah Simpson, E.V. Somerville, Chloe Tomlinson and Hannah Wright.
The cover is designed Anna Woodbine at The Woodbine Workshop. The internals are designed by Marcus Chamberlain.

If you have any questions about the project please visit our Kickstarter project page.
If you have any press queries or are interested in stocking the book, please email contact@deardamsels.com.
---
Let Me Know When You're Home // original call for submissions (July 2019)

Dear Damsels,
Over the years, we've written you forty-three letters: one for each month we've been running, each letter asking you to send us your words and stories. No matter the theme, you've responded, sharing with us your thoughts and feelings; your interpretation of a topic.
Out of everything that is discussed and explored in the writing we share on DD, there is one we never tire of reading about: female friendship. No matter the theme, we constantly receive submissions about the relationships between women.
Maybe that's because it's the kind of quietly steadying force that doesn't get enough attention – the accumulation of small moments, big hugs, loud laughs and, always, a request to let me know when you're home.
From growing up together, to growing apart, from the oldest of friends to the fake ones, to keeping each other safe, our relationships with other women are multifaceted: they can be our greatest loves, deepest heartbreaks and the centres that we spiral back to time and time again.
Because female friendship and connection is central to what we do at DD, we wanted to find a way to explore it in full, giving it the space it needs and deserves.
In February 2020, we will be publishing Let Me Know When You're Home: a collection of original fiction, non-fiction and poetry on the subject, and we want your words.
DD is a voluntary platform, but we want to change that, working towards a position where we are able to pay those who write for us. As part of this effort, we will be launching our first crowdfunder to support the project costs, including payment for the writers who are selected to feature in the collection.
We hope this collection will reach our widest audience yet, and we'd love to use this opportunity to promote wide-ranging and diverse perspectives on female friendship. We want to hear from everyone, whatever your story, and we're especially keen to hear from women of colour and writers who feel underrepresented in publishing.
At its heart, DD is a network of women, sharing each other's work and listening to each other's voices. Let Me Know When You're Home is our way of celebrating that. So if you have something to say (and we're betting you do), send your words our way by Sunday 11th August, 2019.
We can't wait to hear from you.
Love,
DD x