Fear and Change: Writing About the Human and Natural Worlds
by Nadia Henderson
In the first story I wrote for Tools for Surviving a Storm, a mother's fear takes the form of the titular foxglove, a beautiful but poisonous flower. In reality, the mother is scared of how the pain of the past might affect her child, her marriage and her identity. But it's the foxgloves that grow outside her family's summer home that hold her captive with their potential to cause harm she can't prevent. As the story unfolds, she does everything she can to avoid them and shield her daughter from the dangers they represent.
I've always been interested in fear. I'm scared of so many things – fire, flying, finding hairs in my food, making big life changes – and felt drawn to explore this most human of feelings in my writing. When I moved to rural North Sweden in March 2020, there was so much to be afraid of. I'd just started writing what would become the opening story for the collection, Her Child Is Born On A Sunday, another story examining motherly fear and our complex connection to the animal world. I wrote most of that story at the kitchen table, as the pandemic forced us all into continued isolation and winter lost its grip on the landscape outside. Gradually, my natural surroundings, and my personal adjustment to them during a time of significant turbulence, crept onto the page.
As I worked on the collection, I found myself gravitating towards writing about women who were occupying difficult identities: immigrants, children, mothers, widows – identities often side-lined by society. Parallels began to emerge between the characters and their struggles, and the tumultuous landscapes and weather conditions they contend with. Grief and illness manifested in coastal erosion; isolation was reflected in an abandoned building site; otherness found a home amidst a snowstorm. Many of the women in these stories are seeking a sense of belonging, something I have looked for in several ways throughout my life. I hope, at least on the pages of the book, they have found their place.
Like many of you, I read round-ups and coverage of the recent COP26 summit and felt anxious that the most powerful leaders in our society continue to fall short of what is needed to sustain life on earth. I've always been passionate about sustainability and try to live as ethically as I can, but in recent years I've started to understand how the future of our planet is at the mercy of greedy, power-hungry governments, unwilling to leave behind the colonialist ideologies that have created widespread climate injustice. As the summit went on, we had our first snow of the season, which I gleefully watched settle on the ground outside. Snow makes the landscape look beautiful, but as I learn about the impact of the climate crisis in my new home – the way, for example, changing weather conditions are already impacting the lifeways of Scandinavia's indigenous people, the Sami – I cannot view that beauty without also seeing its brutality.
I wrote the majority of the stories in Tools for Surviving a Storm during the hottest summer on record. It often felt like working on them was a way to process my grief and anxiety in the face of countless ecological crises.
I didn't set out to explicitly write about climate catastrophe, but a collection about nature – featuring storms, floods, earthquakes and fires – would feel incomplete without it. I'd experienced so much joy since deepening my connection with nature, but I was interested in acknowledging how our relationship to place can be fraught with trauma and difficulty, too. It felt fitting to set these stories in challenging environments, like the floodplains of Mississippi in The Weight of the Air, which attempts to explore both the historical and personal pain that can be associated with a particular place.
I wrote the majority of the stories in Tools for Surviving a Storm during the hottest summer on record. It often felt like working on them was a way to process my grief and anxiety in the face of countless ecological crises. This is most clear in Monsters, in which I imagine a near-future where the highly controversial Cambo Oil Field, a planned rig off the Shetland coast, has gone ahead. As devastating as that would be for the planet, I pushed through to the hope, solidarity, resistance and resilience that I see in the movement against it. I've heard it said that stories about nature and the environment can motivate readers to act against climate change, particularly when those stories paint a positive picture of the future. I was cautious not to shoulder my writing with such a responsibility, but it was important to me to expose how the natural world impacts and intersects with our identities and relationships. I hope that through shining a light on the interconnectivities of the human and natural worlds, I can encourage readers to examine what this looks like for them and the places they inhabit, and what is worth changing or saving.
In the acknowledgements for the book, I thank Planet Earth, paying particular homage to the natural wonders of my own corner of the world, some of which I can see right now by looking out of the window. Whatever we're doing here, we can all find something to be grateful for in the world around us, whether it's a favourite tree on our walk to work, a beloved body of water, the way the air smells after it's rained. So, I say again, thank you Planet Earth, for these stories and so much more.
---
Tools for Surviving a Storm is published by Dear Damsels on 3 Dec 2021, and is available to pre-order now.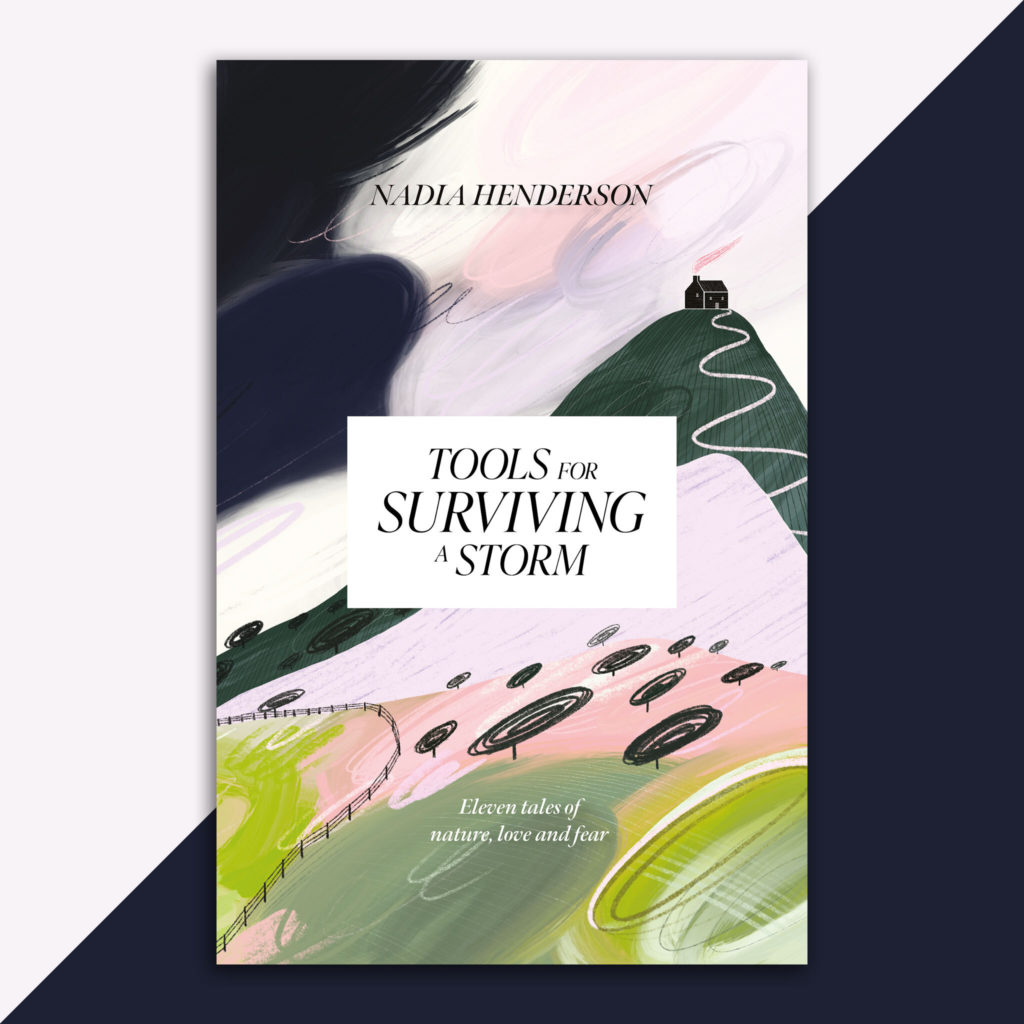 Tools for Surviving a Storm: Eleven Tales of Nature, Love and Fear
A transporting, original collection by Nadia Henderson, examining the lines between nature and the human world.