Episode 4: Female Friendship Special
Welcome to our female friendship special! Diving into our archive, we'll be discussing some of our favourite pieces of writing exploring the relationships between women, as well as the books, TV and films doing the same thing. Plus, we'll be getting to hear your take on female friendship, in your own words.
We'll also be telling you all about our upcoming paperback publication, Let Me Know When You're Home: Stories of Female Friendship, which we're currently crowdfunding, and which this special episode is dedicated to.
Listen to the episode below or via the following platforms, where you can subscribe to and review Her Own Words. You can also find links to all the pieces of writing discussed in this episode at the bottom of this page, as well as the link to support our Kickstarter.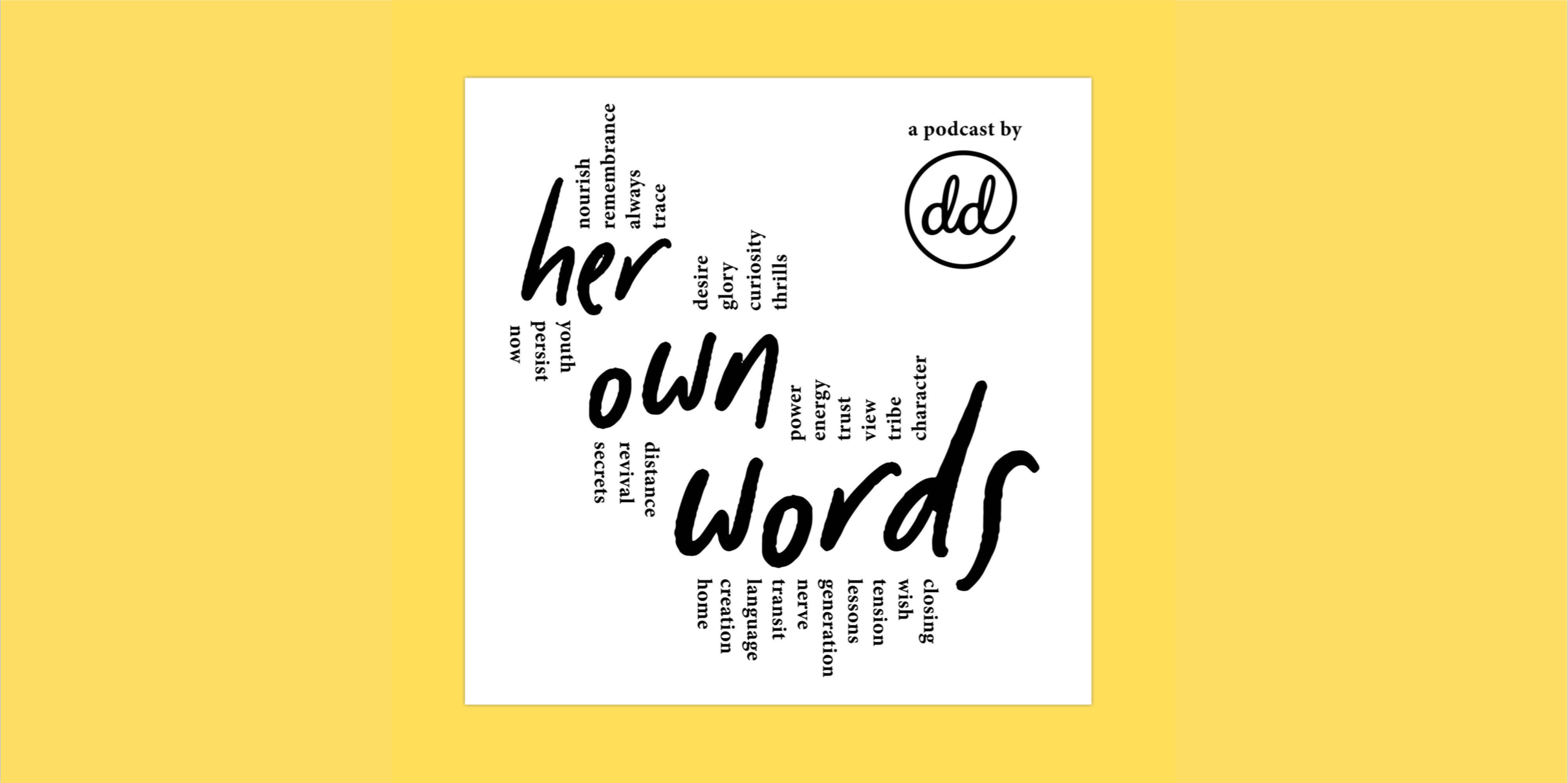 This episode, we kick off the episode with the words of Gloria Steinem:
"Women understand. We may share experiences, make jokes, paint pictures, and describe humiliations that mean nothing to men, but women understand. The odd thing about these deep and personal connections of women is that they often ignore barriers of age, economics, worldly experience, race, culture – all the barriers that, in male or mixed society, had seemed so difficult to cross."

–Gloria Steinem

Extra reading female friendship:
On growing up together
Best Friends Forever Sara Sherwood (DD)
On growing apart:
The Way You Smelled of Pineapples Alice Slater (DD)
On fake friends:
Pages Sara Grant
On old friends:
Ash: a love story Sinead Gordon (DD)
On women supporting women:
Ghost Alizee Chesnoy
Online/Offline

Hollywood's new kind of love story (BBC)
From Thelma To Louise: How Female Friendship on Screen Got Real (Guardian)
What you need to know
Find out more about Let Me Know When You're Home by heading to the Kickstarter, where you can also pre-order your copy and/or pledge to support. We're over 60% of the way towards our goal – we'd love your help in getting to the finish line!
Thanks for listening!
Theme music by Salad Sage
Help us to crowdfund our first paperback publication: Let Me Know When You're Home: Stories of Female Friendship
Find out more