Our books
Dear Damsels publishes empowering collections of fiction, non-fiction and poetry by women writers.
Fifteen women writers explore what happens when we give ourselves the space to create, as a reminder that it doesn't matter who is reading – so long as you write. Read More
Add to cart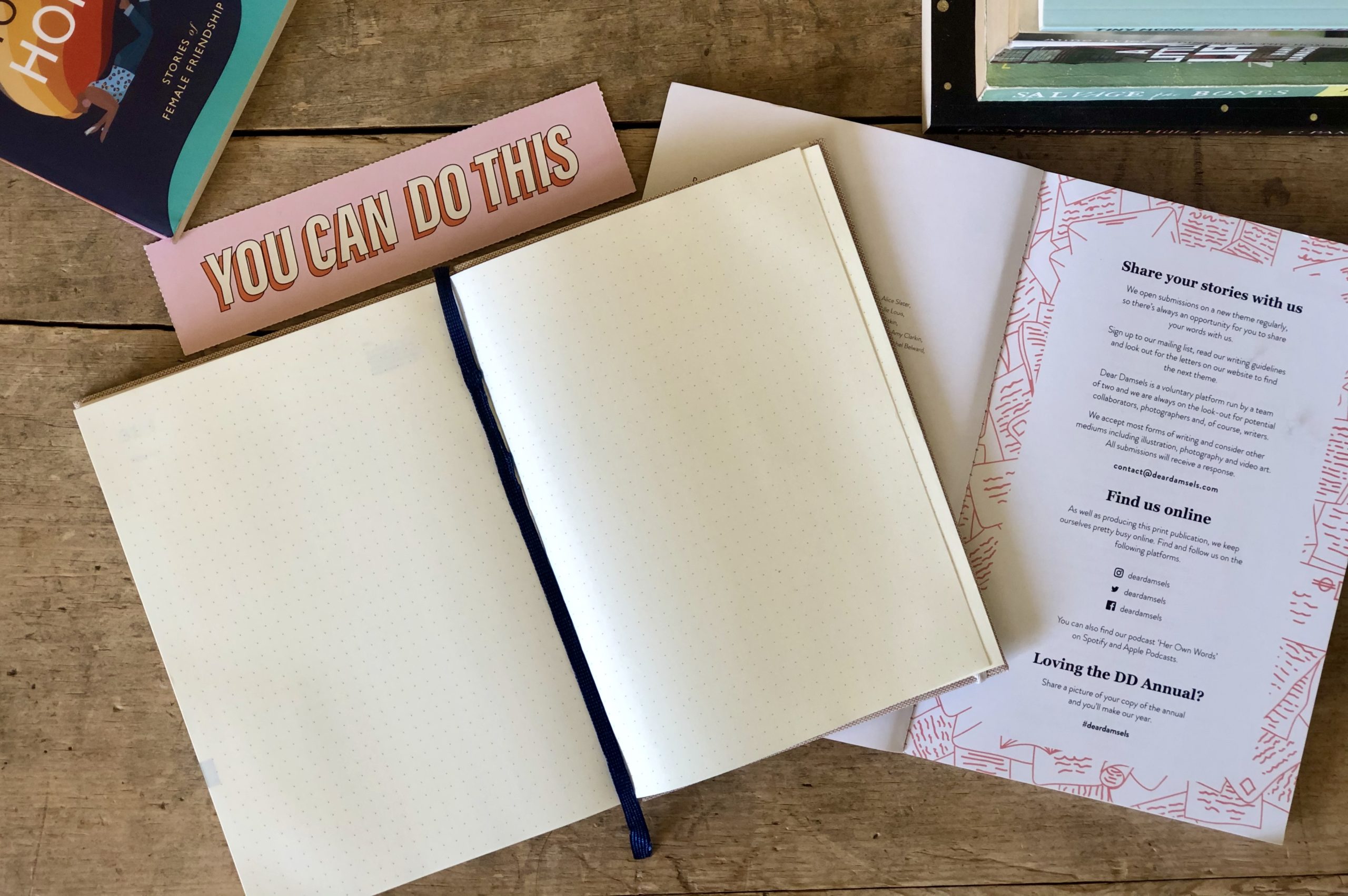 Support Dear Damsels
Words are empowering – not only for the women who write them, but those who read them too.

Join our Patreon and help us continue to offer an inclusive and welcoming space for women to come together, share their words, and get a resounding response back.

Recent Posts
By Emily Schmidt
Emily Schmidt writes a love letter to New York City, her reflection, and the people each of us have yet to be. Read More
By Rebecca Lambert
Rebecca Lambert's 'Little Red' is her re-telling of a popular fairy-tale. For the little girl in her story, the threat has moved from outside to inside the home, and the 'wolfish' characteristics that were made palatable in a fairy-tale context become humanised in a frighteningly plausible scenario. Read More
By Ruby Norman-Curran
What narratives do we rewrite? Ruby Norman Curran's short poem succinctly puts a white lie in the spotlight. Read More
By Ann Howells
Ann Howells' moving poem explores the inherited climate crisis and it's effects on our future. Read More